Extra-Curricular Activities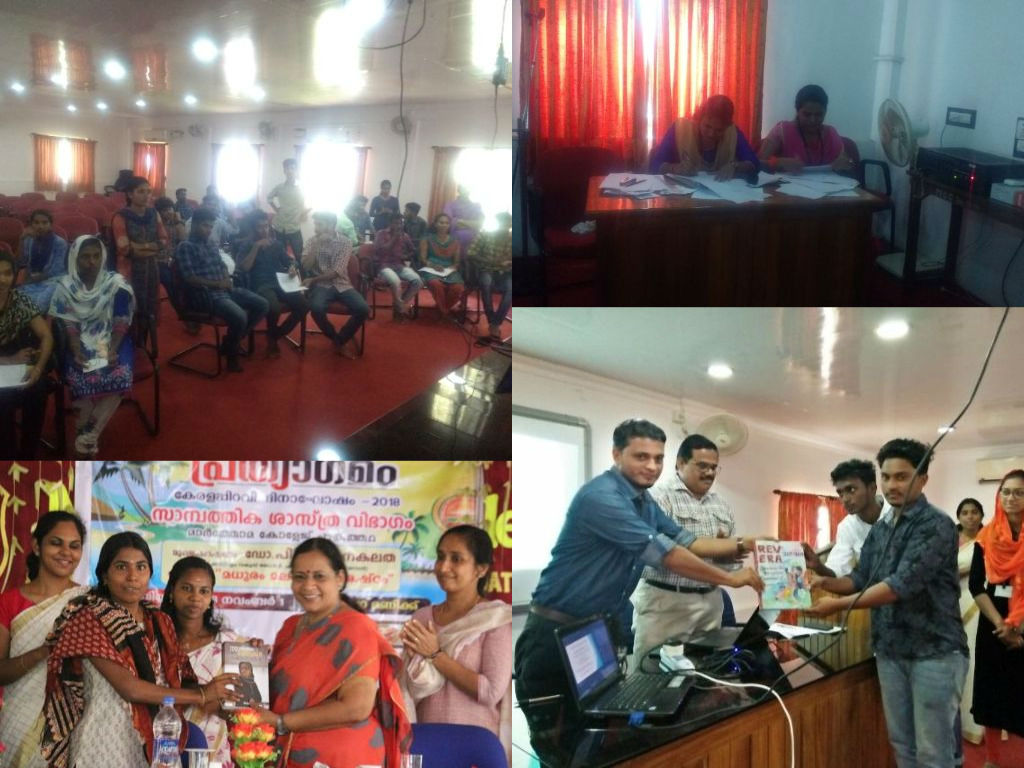 Rent A Month Programme
One of the unique programme initiated by the Post Graduate Department of Economics with the aim of overall development of our students. Under this programme, one month in an academic year is allotted to each class and the concerned class is required to organise either an academic or a non- academic activity in that month. Rent a Month programme is introduced in the academic year 2017-2018. It was encouraging and inspiring to see students took up this initiative seriously.
INTER-DEPARTMENTAL QUIZ COMPETITION 2K17
In August 2017, second year BA students of the department has organised an interdepartmental quiz competition in connection with Independence Day celebrations.
REVERA 2K17-2K18 – Manuscript
Third year BA students of 2017-18 batch prepared a manuscript named 'REVERA' which was an exemplary work.
PRATHYAGAMAM 2K18'
Prathyagamam was a two week long nter-departmental competition organised in connection with Keralappiravi celebrations. The programme aimed at rooting the college students in their knowledge & love for mother toungue (Malayalam) and mother land (Kerala). As well as this was a huge platform for the final year MA students to showcase their co-ordinating, organising, and interpersonal skills. The event named 'Prathyagamam' was held between 24th October 2018 to 1st November 2018. The event had a grand valedictory ceremony accompanied with the invited talk on ' Madhuram, Malayalam, Sreshtam' by Dr.P.K Kanakalatha , former HOD, Department of Malayalam, MES College, Mambad.